Santa Rosa Mineral And Gem Society, INC Northern Californian's Rockhound Hangout for Sonoma County


The Santa Rosa Mineral and Gem Society is a 501(c)(3) non-profit organization formed for the purpose of increasing the knowledge and understanding of the science pertaining to minerals, gems, and other similar materials; to the art of cutting, grinding and polishing those materials; to the classifiation of minerals and rocks; and to encourage and assist Junior Members in furthering their interest in mineralology, archaeology, paleontology, geology and related subjects.

With over 200 subscribers, our newsletter The Gem-N-i is becoming a fast growing resource for Sonoma County's rockhounds and Gem and Mineral enthusiasts in Northern California. To further answer the call of the community we have expanded our site to provide more resources and spread the appreciation of "rocks".

The Santa Rosa Mineral & Gem Society is a proud member of:
American Federation of Mineralogical Societes (AFMS)
California Federation of Mineralogical Socites (CFMS)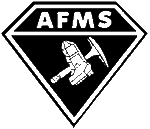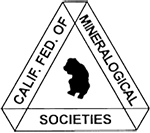 Message from your Webgirl:
What an exciting year 2014 has been! For those who don't know our website was awarded 1st place from CFMS and ranked 5th in national competition. I will be working on ways to improve to make the top 3 for 2015.
Our 38th Annual Gem and Mineral show was an AMAZING event this year! We had some new activities and recieved termendous positive feedback from patrons, vendors and our volunteers as well. Attendance was great and people were having a lots of fun. I'm currently recieving videos and photos from the show and will be working on a new highlight video for 2015.
Board nominations are coming in for SRMGS's Board of Directors. This is a great opportunity to get involved and learn more about the club. Nervous because you've never served on a Board? Don't be! We don't bite! Intersted in joinging? Come to one of our monthly meetings to check it out and ask questions.
SRMGS, where all our members are treasured gems!
Happy Rockin'



Visit Santa Rosa 's profile on Pinterest.
Hey Rockhounds! Get Santa Rosa's Mineral & Gem Show
coupon via Email
Get yourself added to this special mailing list where you will be the first to recieve our Gem Show Announcement and get your coupon! A week prior to the show you will get a second reminder of the date and location so you dont miss it!
SIGN UP HERE

Come see what the hype is all about!