October 16 - 17, 2021
Join us for our 44th Annual Gem & Mineral Show!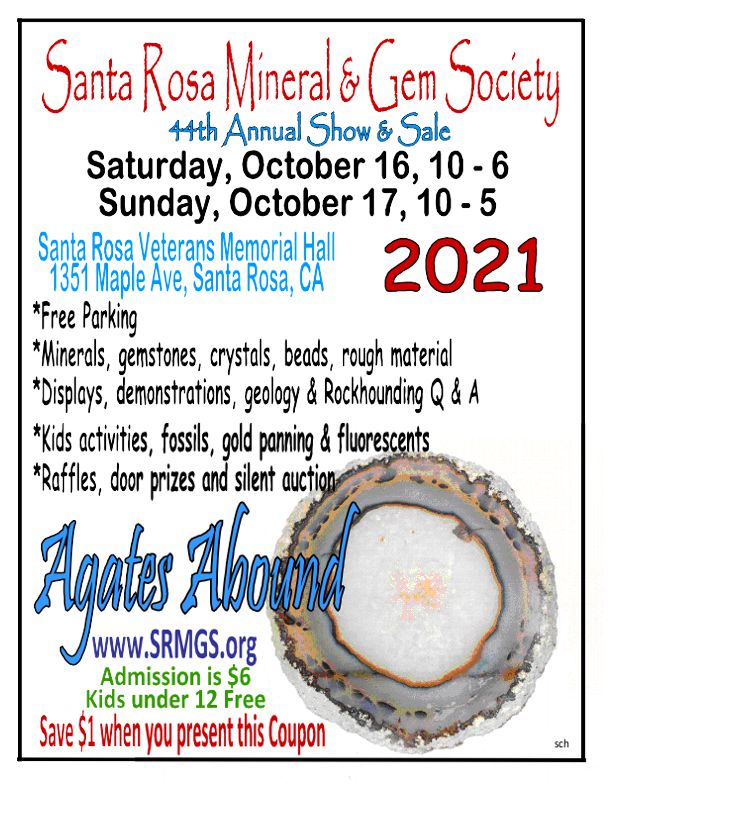 Come see these Vendors at our 2021 Show...
Enlightened Stone, Sun Moon Co., Nevada Minerals, Knifeworks, Freedom Valley Gem & Minerals, Joy Road Jewelry, Aaron Poovey Jewelry,Mednocino Memories, Art Look, Beads & Etc., Buffalo Code, Love Harmony, Buddha Gems, eidos, Straton Family Crystals, Geo Steve, Vision Within, Joseph Rotstein, JM Imports, Stone Muse, TIKA, Goodlund Studios, Christianson Minerals, Addis-Sea, The Opal Guy, JC Crystals, Berber Minerals, Elegant Crystals.
They will eagerly be awaiting your arrival!